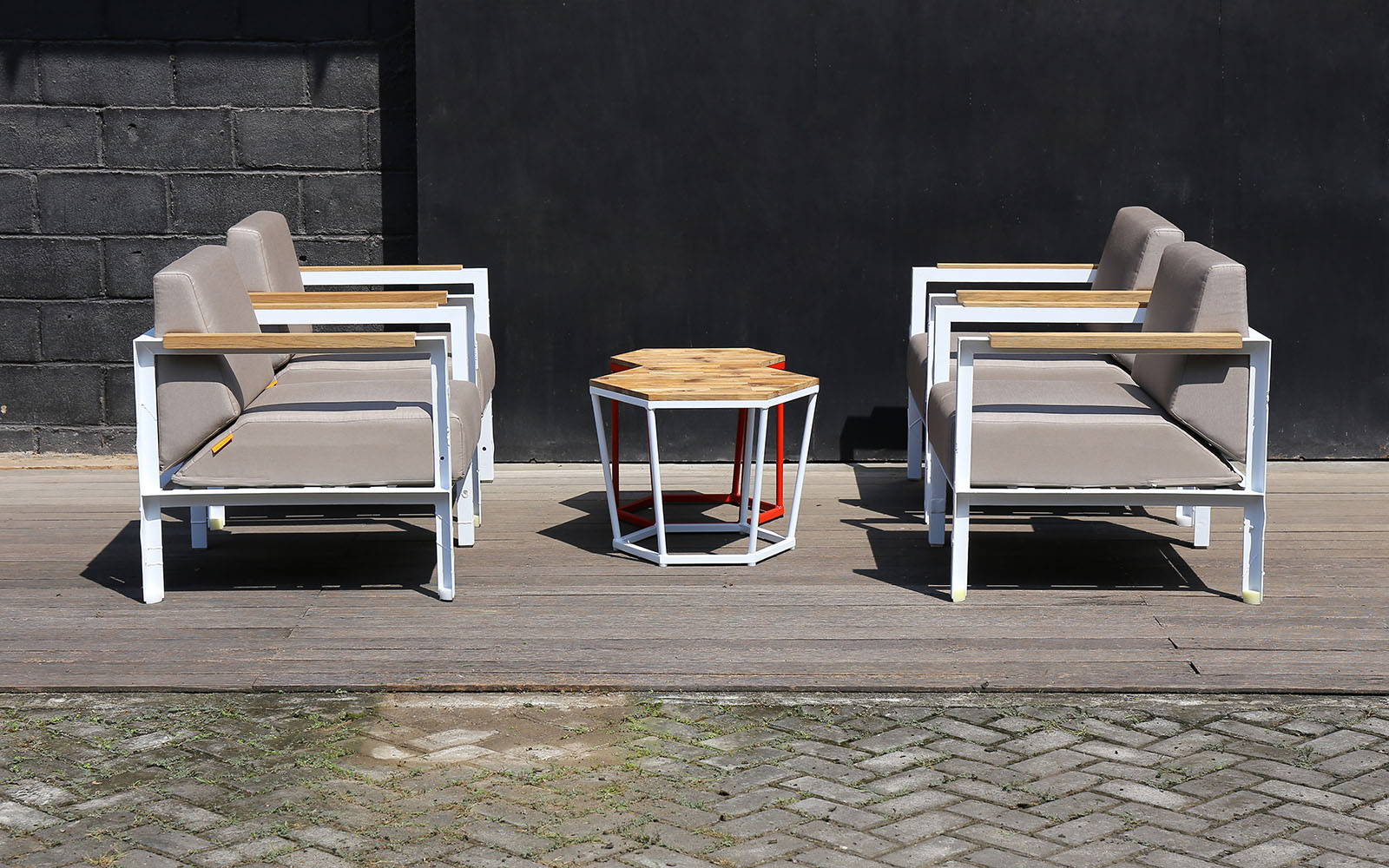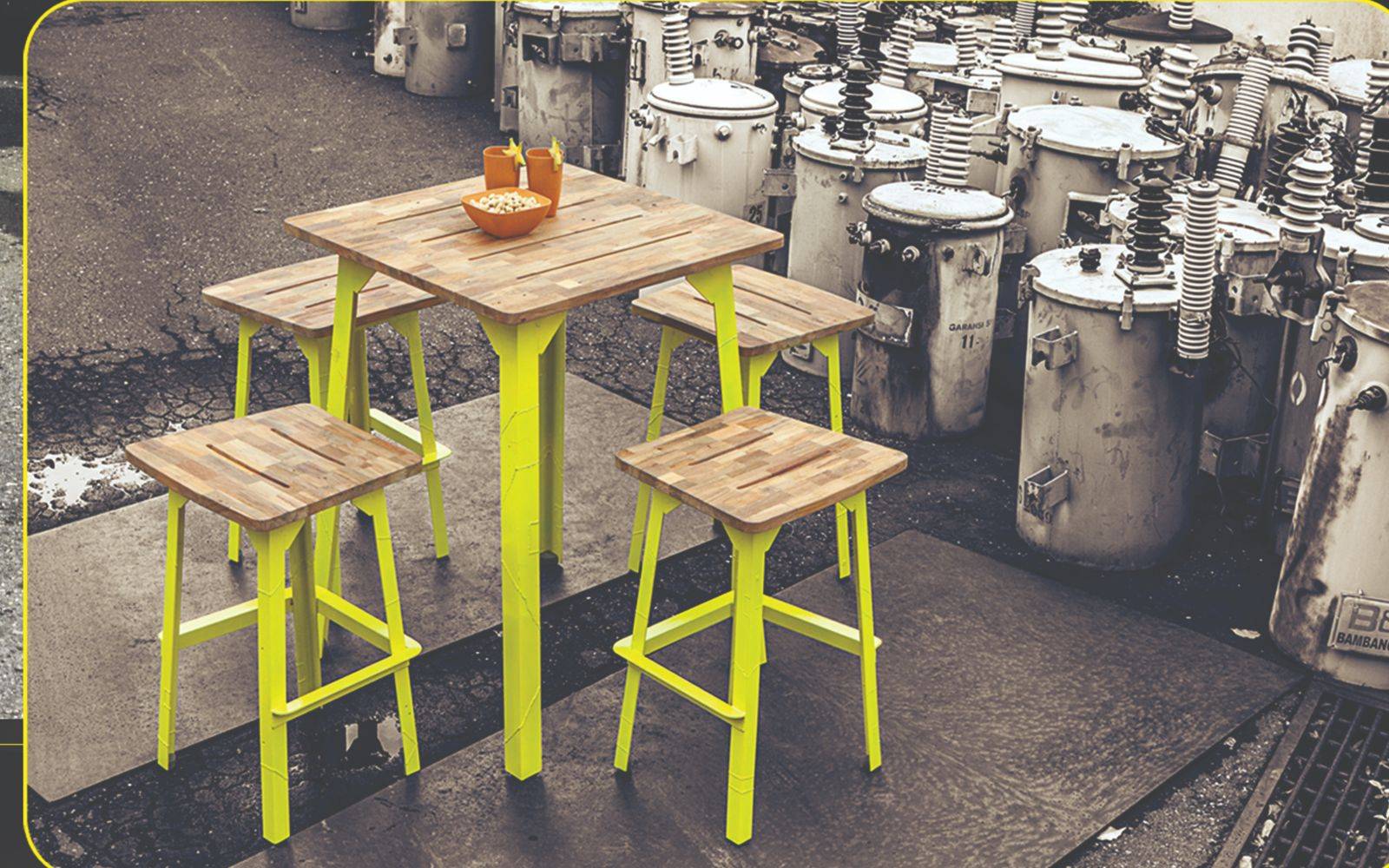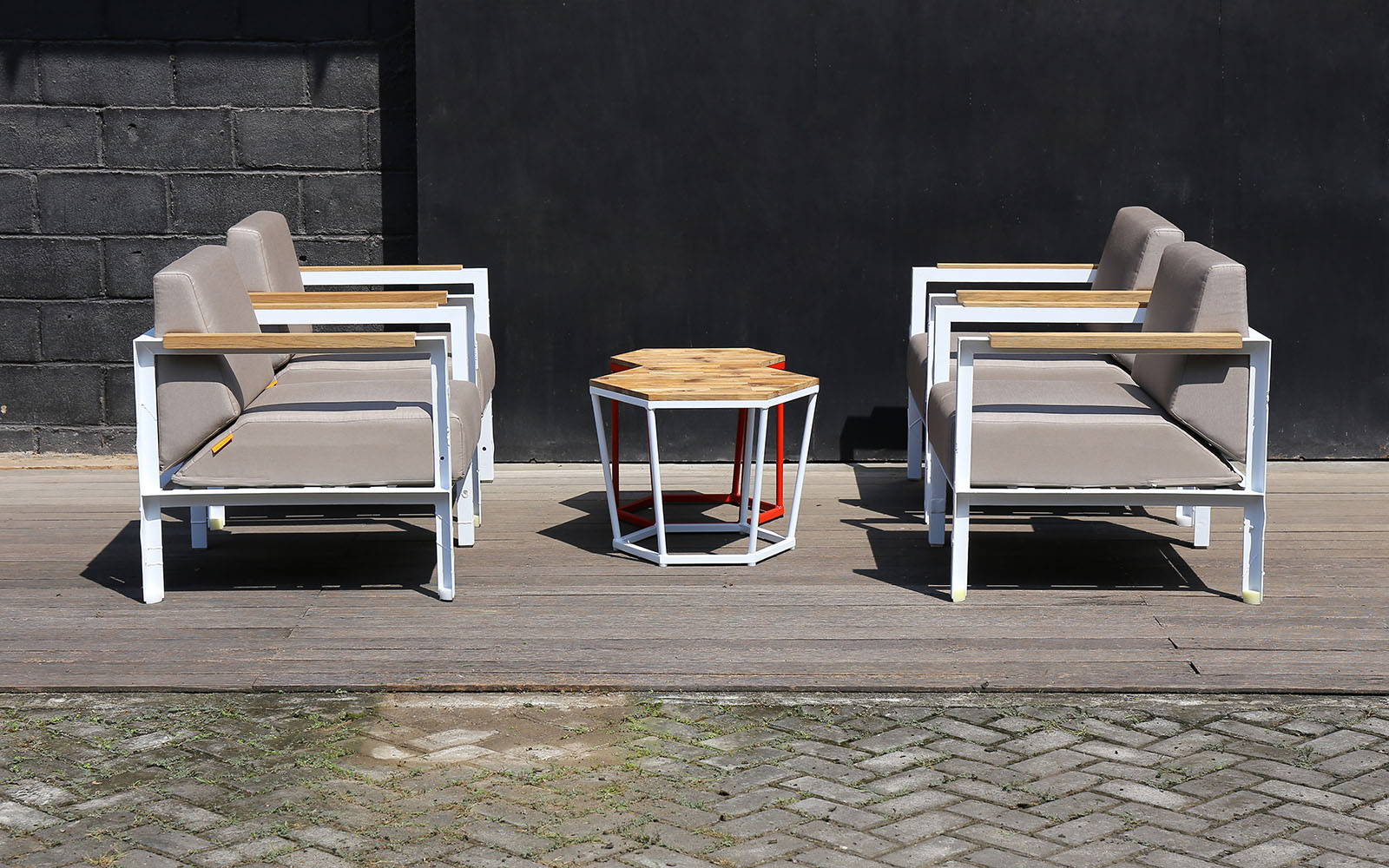 MAMAGREEN Industrial designer range combines the natural beauty of selected high-end materials, with specialist workmanship and progressive industrial processes.
One of the global pioneers of outdoor industrial lifestyle furniture, MAMAGREEN incorporated majority-recycled components with bespoke metal frames.
Our focus on customisation means each piece is genuinely unique, juxtaposing random industrial markings and variations with sophisticated industrial manufacturing.
Designed to last in any outdoor environment, Mamagreen furniture is manufactured using a majority recycled or recyclable materials.
More than 90% of the teak is carefully sourced from abandoned buildings, with the remainder coming from strictly managed plantations.
Selecting Mamagreen is making a conscious choice for style combined with durability.
Enquire about our Industrial Collection
Industrial products are highly customisable - if you have any questions regarding customisation don't hesitate to ask.