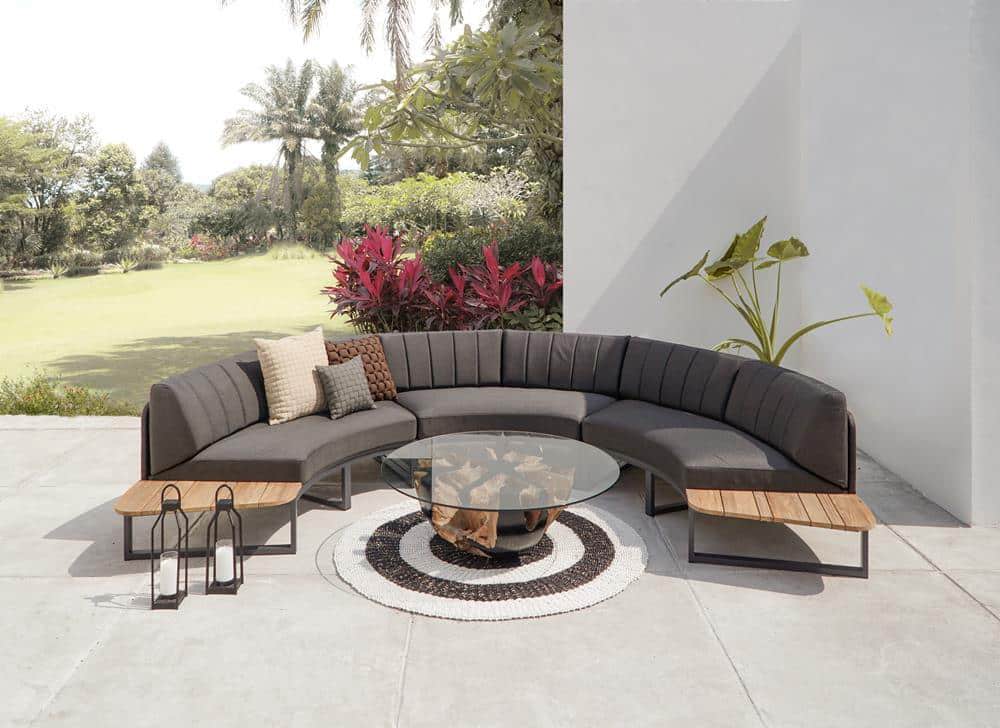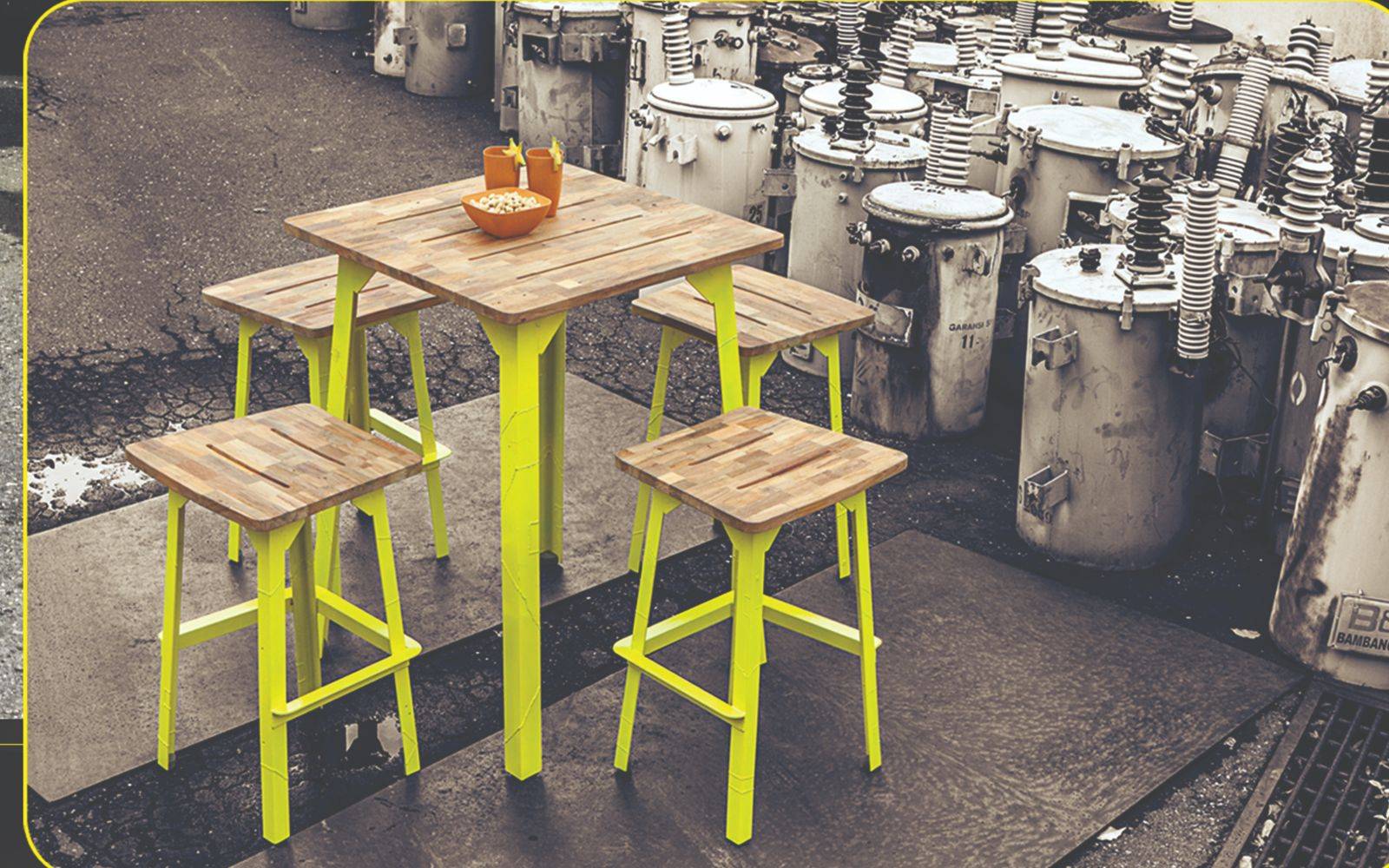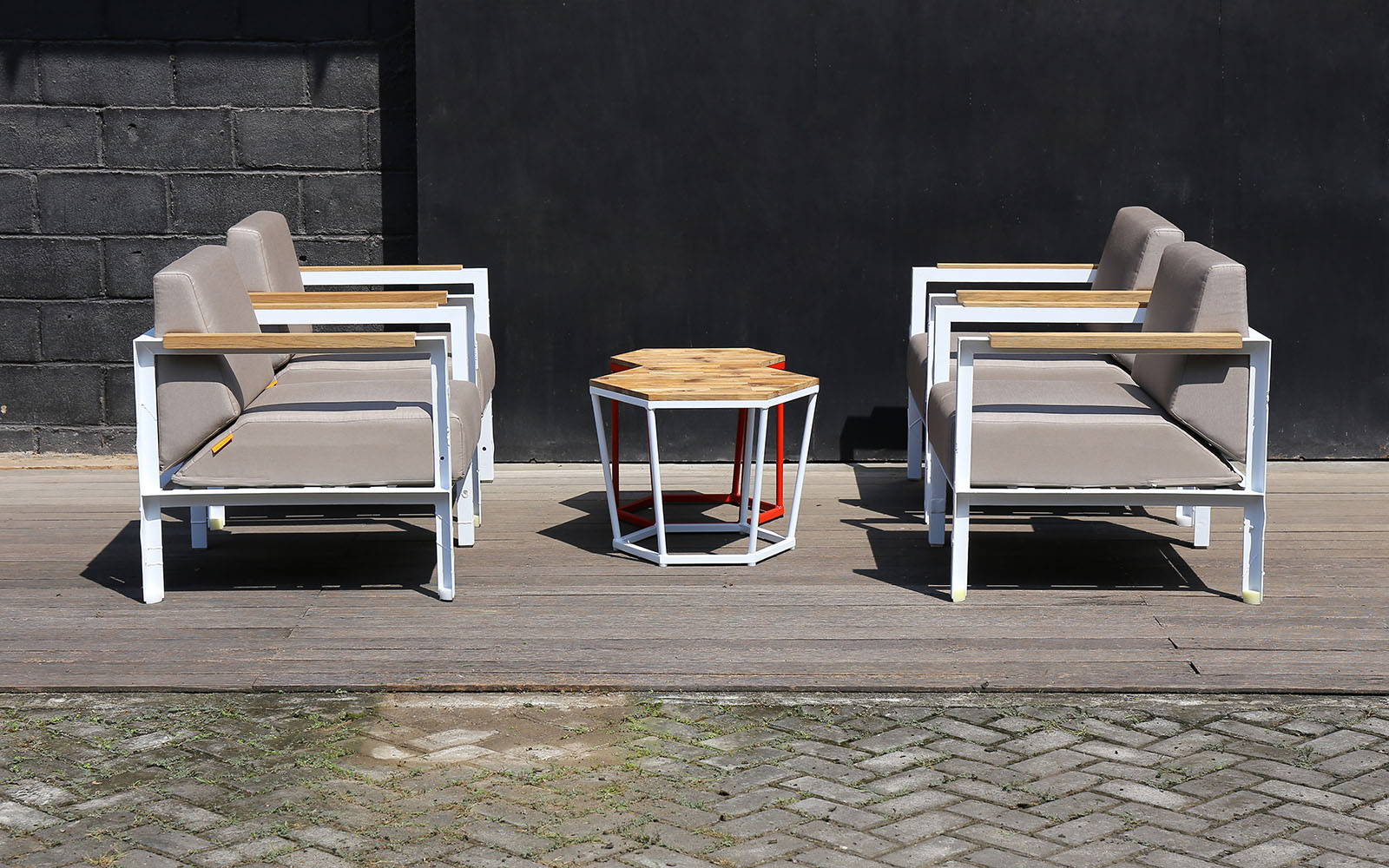 The most important trend for homes and commercial spaces alike is a return to informal, comfortable environments where friends and family can enjoy a genuine sense of togetherness.
Outdoor BABBO is not only perfect for nights spent around an open-air firepit, semi-circular sofas are perfecr for any large outdoor space such as gardens, rooftops and terraces.
Designed to last in any outdoor environment, Mamagreen furniture is manufactured using a majority recycled or recyclable materials.
More than 90% of the teak is carefully sourced from abandoned buildings, with the remainder coming from strictly managed plantations.
Selecting Mamagreen is making a conscious choice for style combined with durability.
Enquire about our Babbo Collection
Babbo products are highly customisable - if you have any questions regarding customisation don't hesitate to ask.