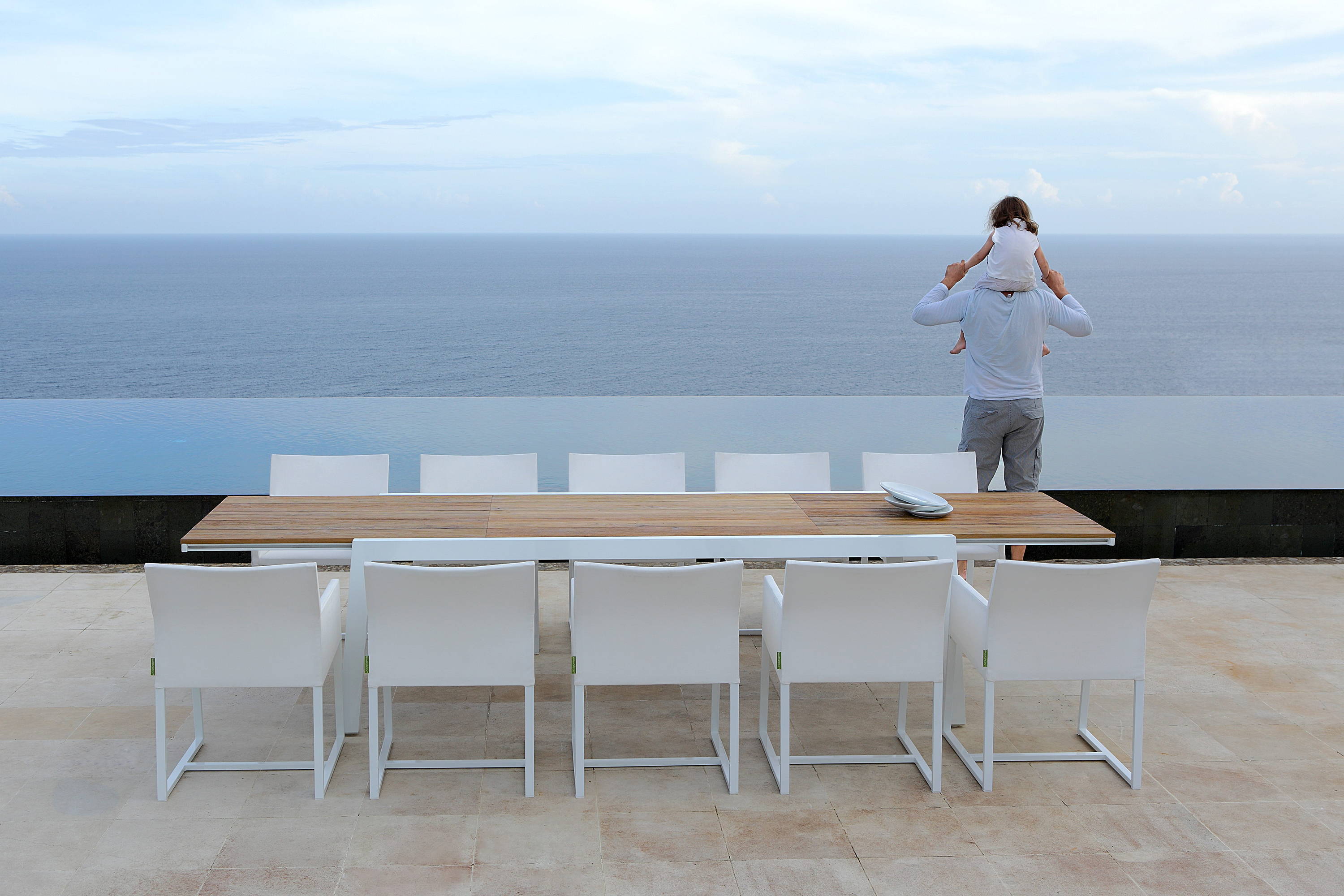 BAIA collection is famous for best-in-class, high-performance outdoor dining extension tables, effortlessly extending to accomodate large groups in a moment.
Choose from high-end, recycled teak or newly-available, luxurious Italian 'high pressure laminate' for table tops; matched with stainless steel or powder coated aluminum frames.
BAIA also includes similarly premium round and picnic-inspired tables, chairs and benches.
Designed to last in any outdoor environment, Mamagreen furniture is manufactured using a majority recycled or recyclable materials.
More than 90% of the teak is carefully sourced from abandoned buildings, with the remainder coming from strictly managed plantations.
Selecting Mamagreen is making a conscious choice for style combined with durability.
Enquire about our Baia Collection
Baia products are highly customisable - if you have any questions regarding customisation don't hesitate to ask.