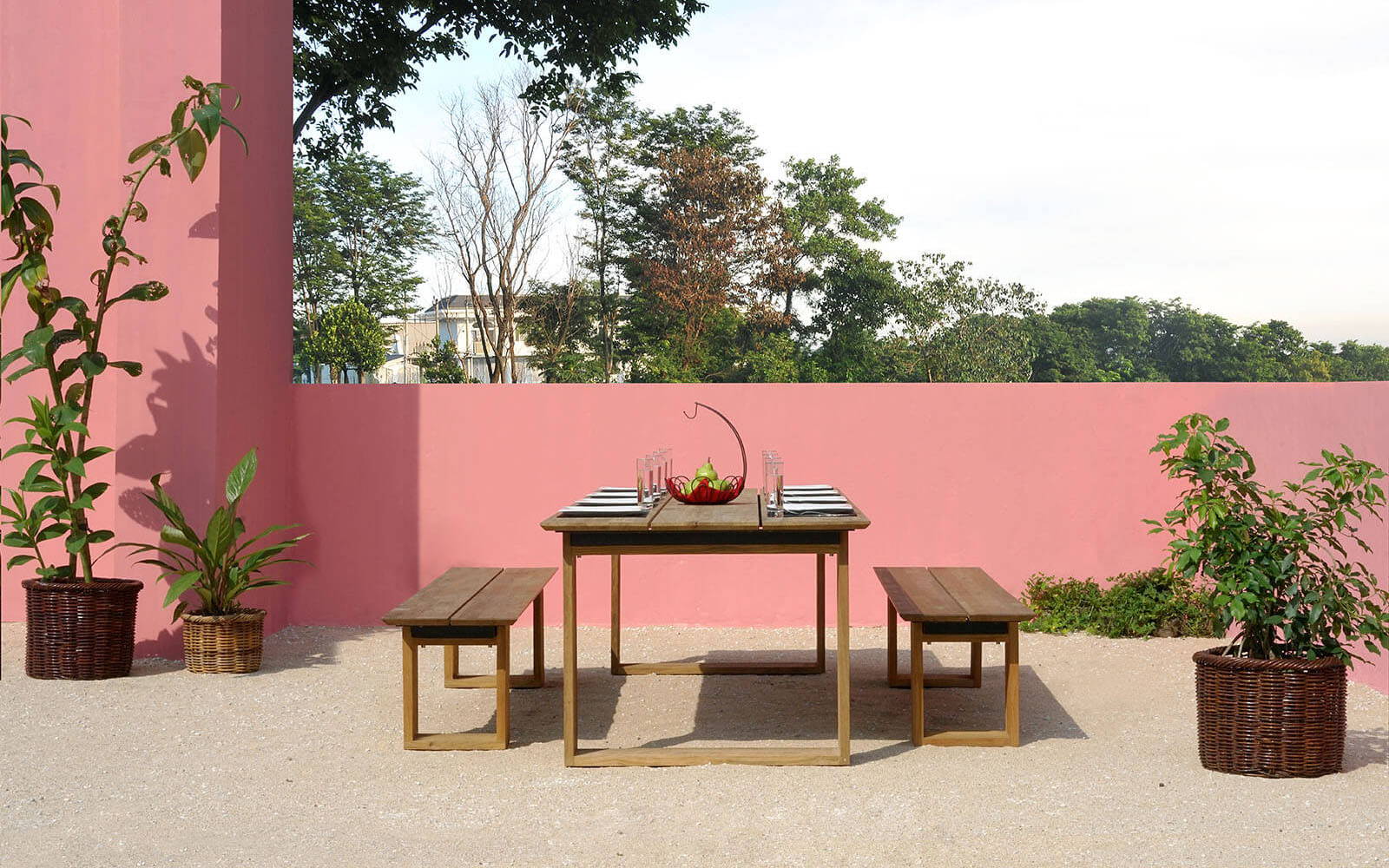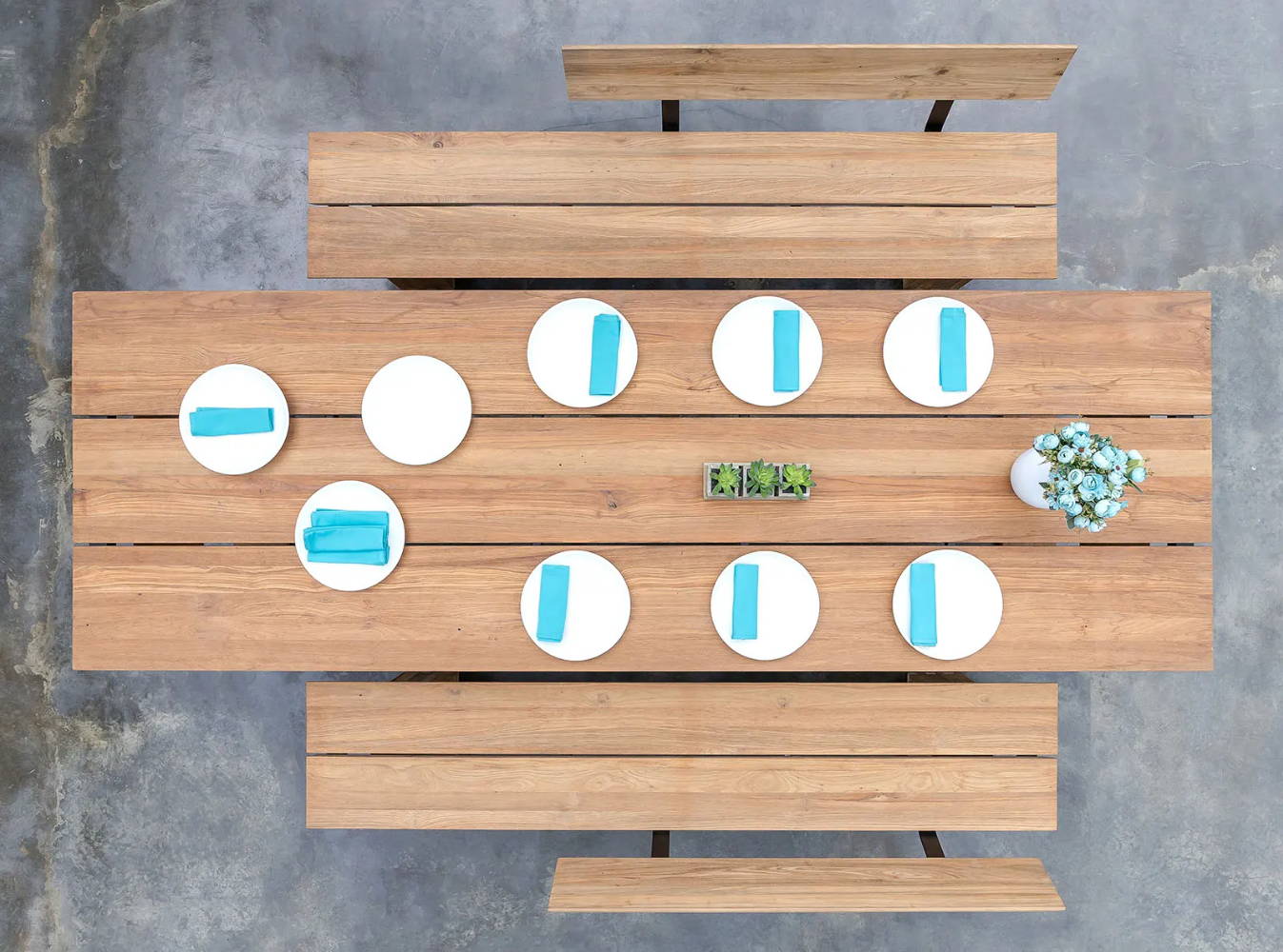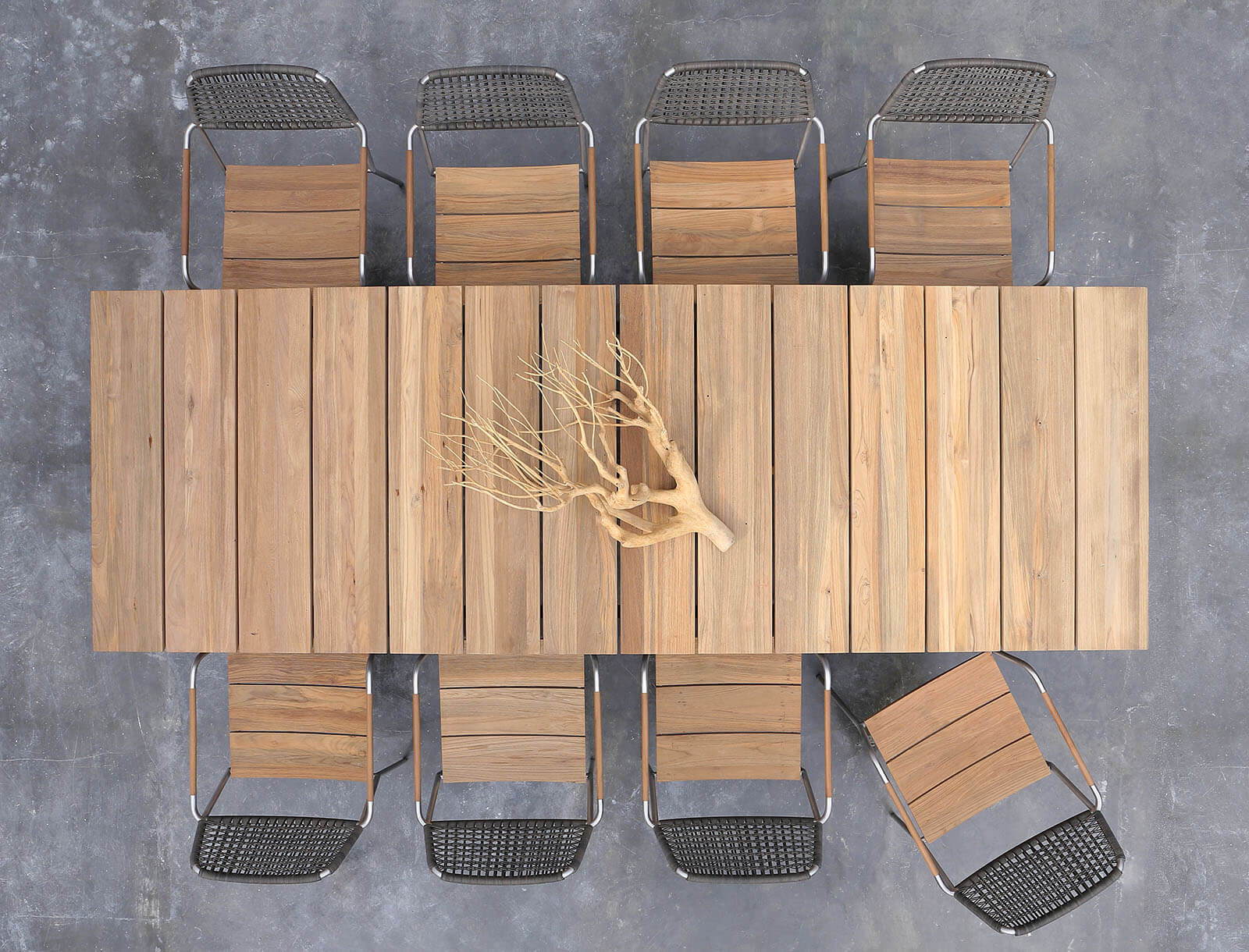 Incorporating certified recycled Teak the Big Daddy is bold and large in its design and dimensions, using the strength and beauty of Teak the collection will fit into any space and can be accented with almost and chair.
Offering short or long lengths of Recycled Teak and multi positional legs on its table options, as well as Benches or bar options.
Designed By MAMAGREEN Design lab
Designed to last in any outdoor environment, Mamagreen furniture is manufactured using a majority recycled or recyclable materials.
More than 90% of the teak is carefully sourced from abandoned buildings, with the remainder coming from strictly managed plantations.
Selecting Mamagreen is making a conscious choice for style combined with durability.
Enquire about our Big Daddy Collection
Stripe products are highly customisable - if you have any questions regarding customisation don't hesitate to ask.