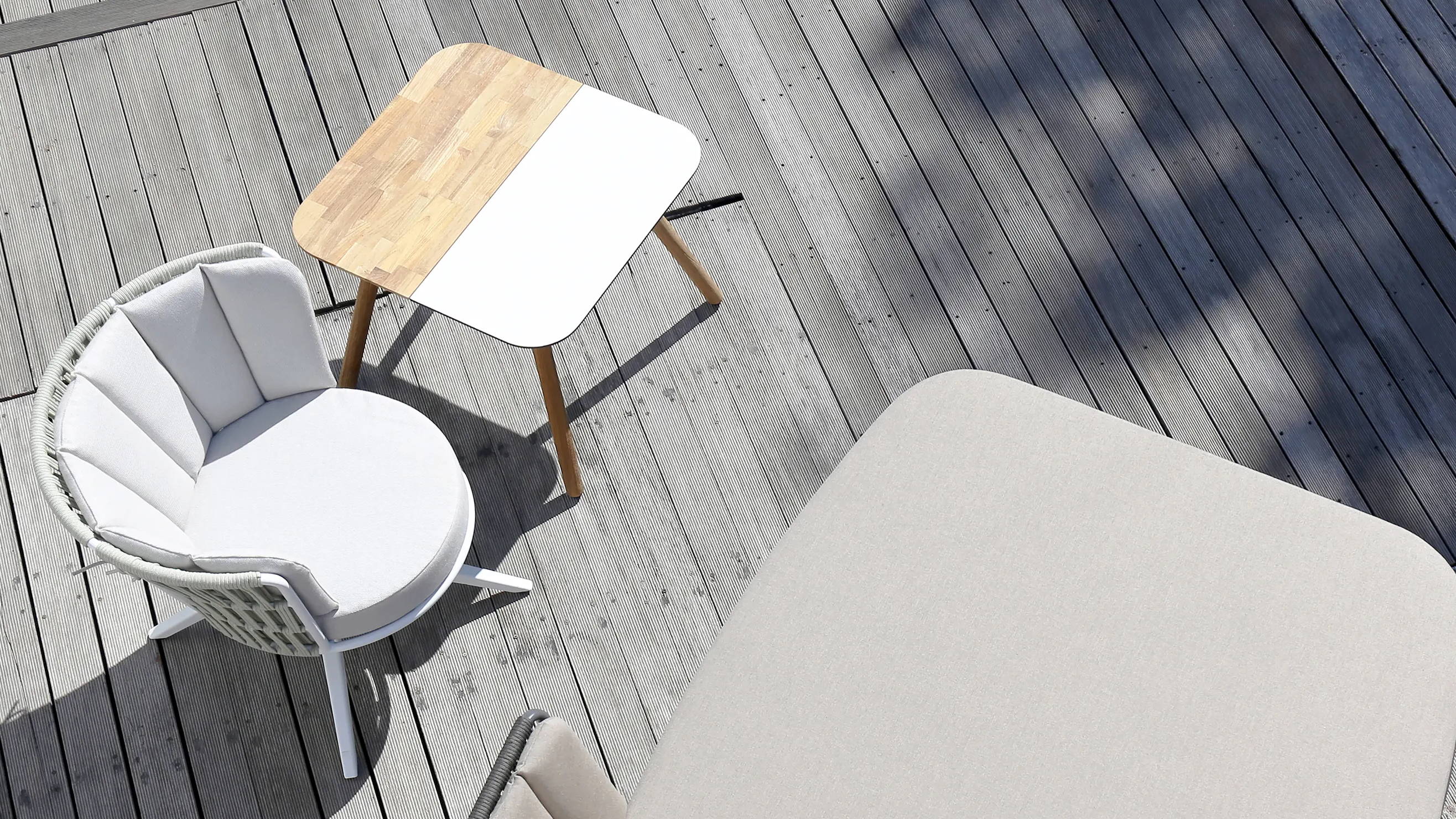 Just like how being in a field of daisies brings back good memories, MAMAGREEN's DAISY collection is designed to create a summertime mood and enrich long days outdoors with family.
DAISY dining and chat tables have rounded edges, creating a safe and friendly look all at the same time.
Designed for both residential and hospitality use, DAISY is perfect for small spaces and balconies. This versatile range will fit perfectly at home in an urban oasis, a multi-family rooftop, senior living projects, or at a restaurant or bistro, with options for dining, bar and lounge.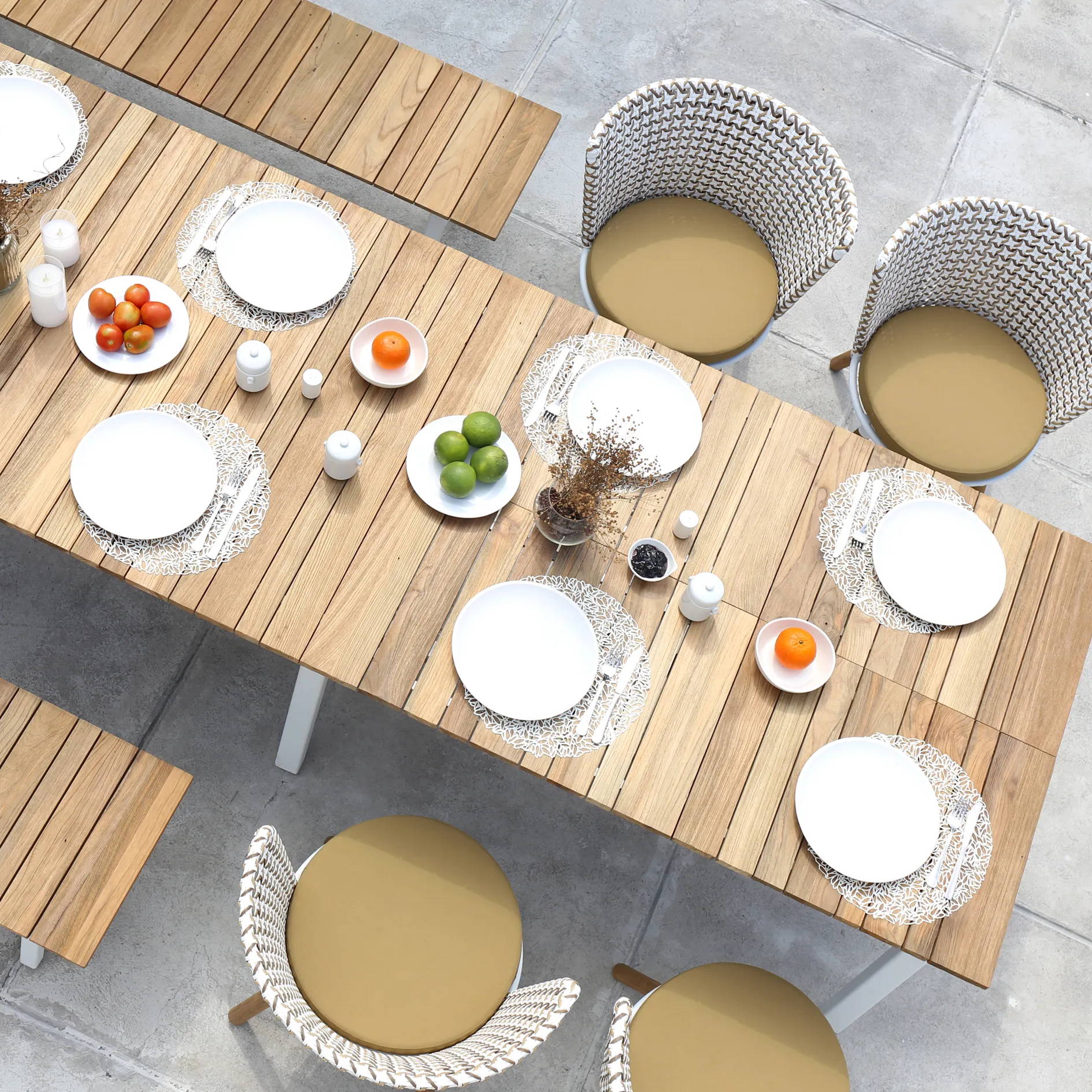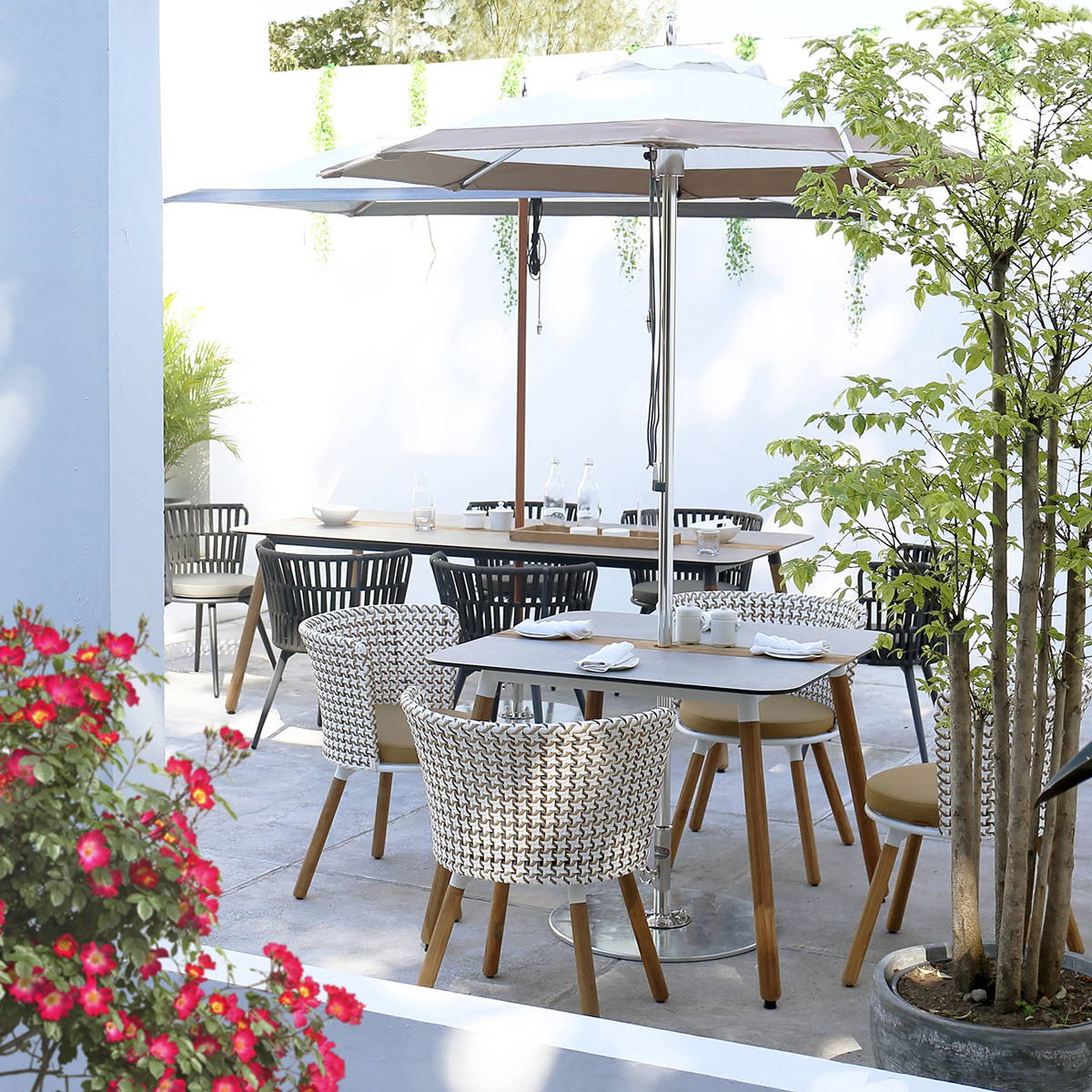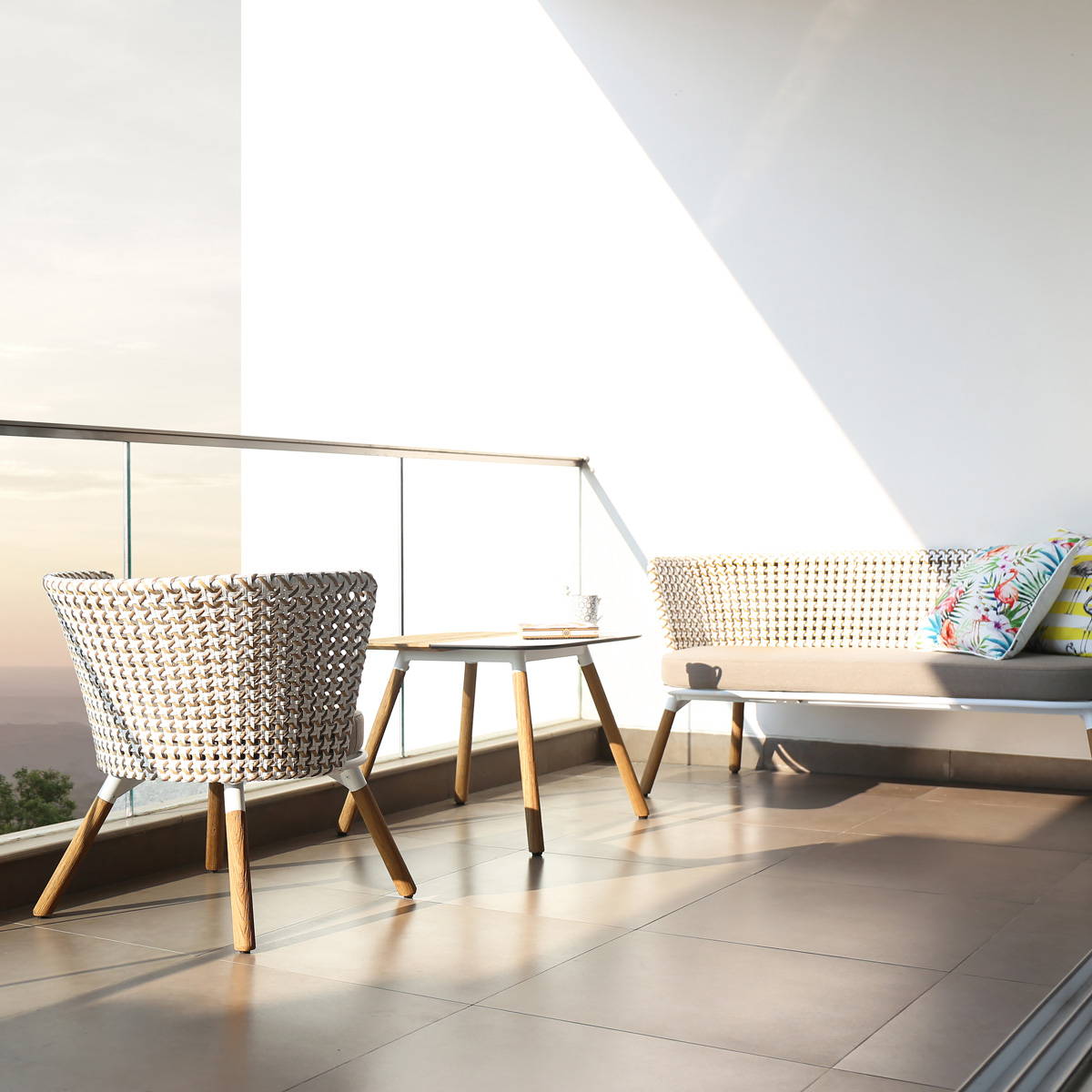 Designed to last in any outdoor environment, Mamagreen furniture is manufactured using a majority recycled or recyclable materials.
More than 90% of the teak is carefully sourced from abandoned buildings, with the remainder coming from strictly managed plantations.
Selecting Mamagreen is making a conscious choice for style combined with durability.
Enquire about our Daisy Collection
Daisy products are highly customisable - if you have any questions regarding customisation don't hesitate to ask.