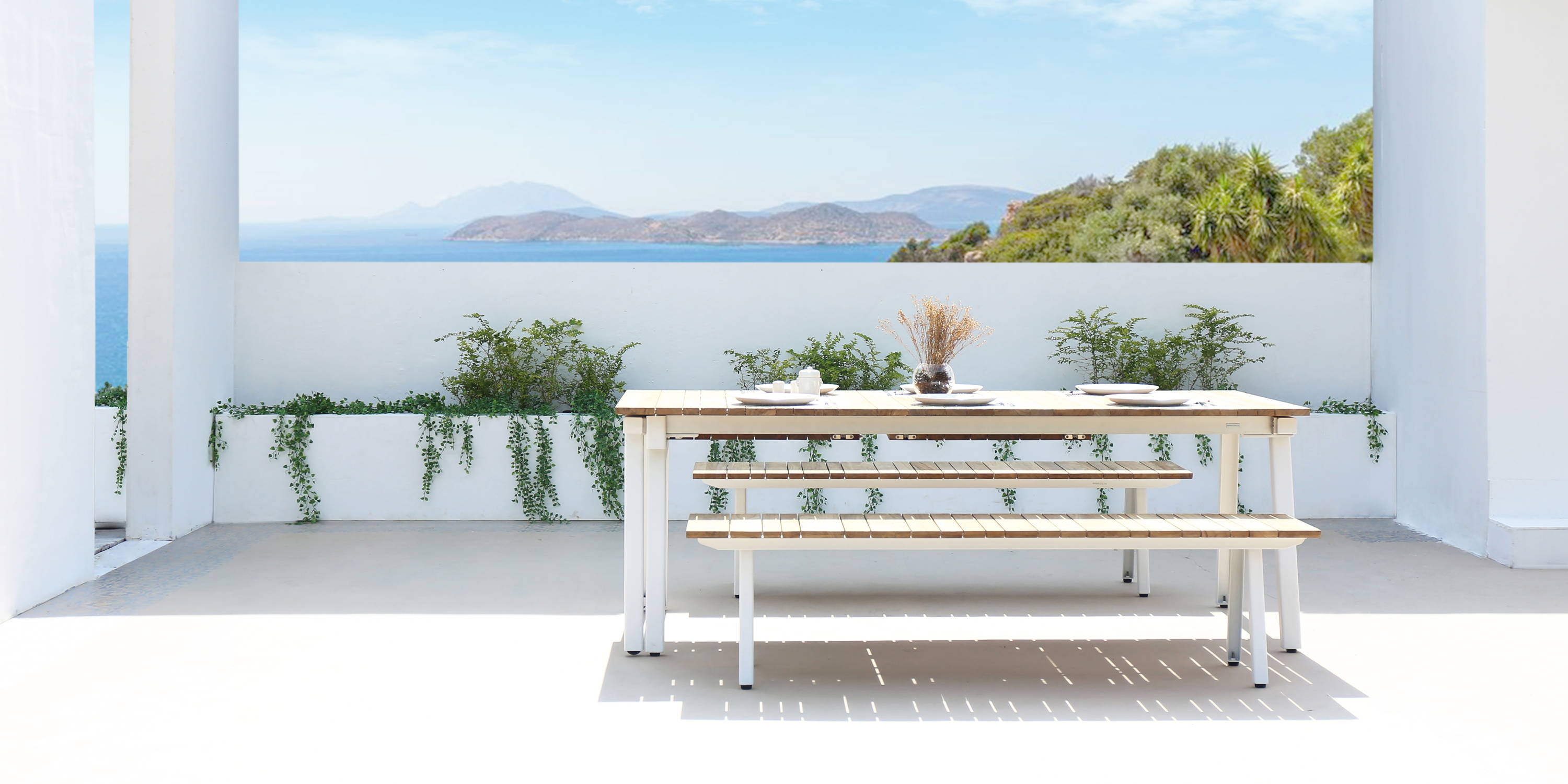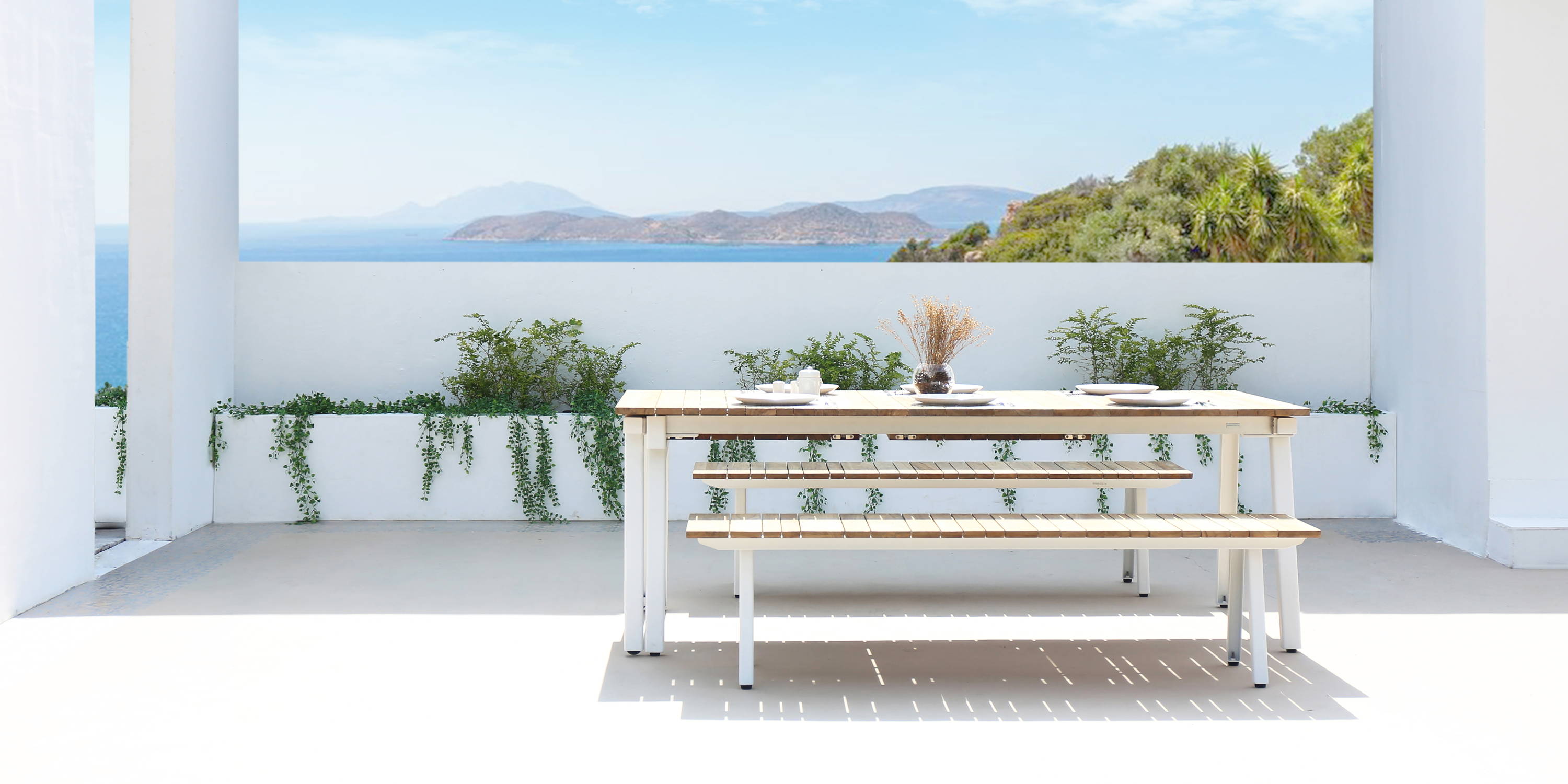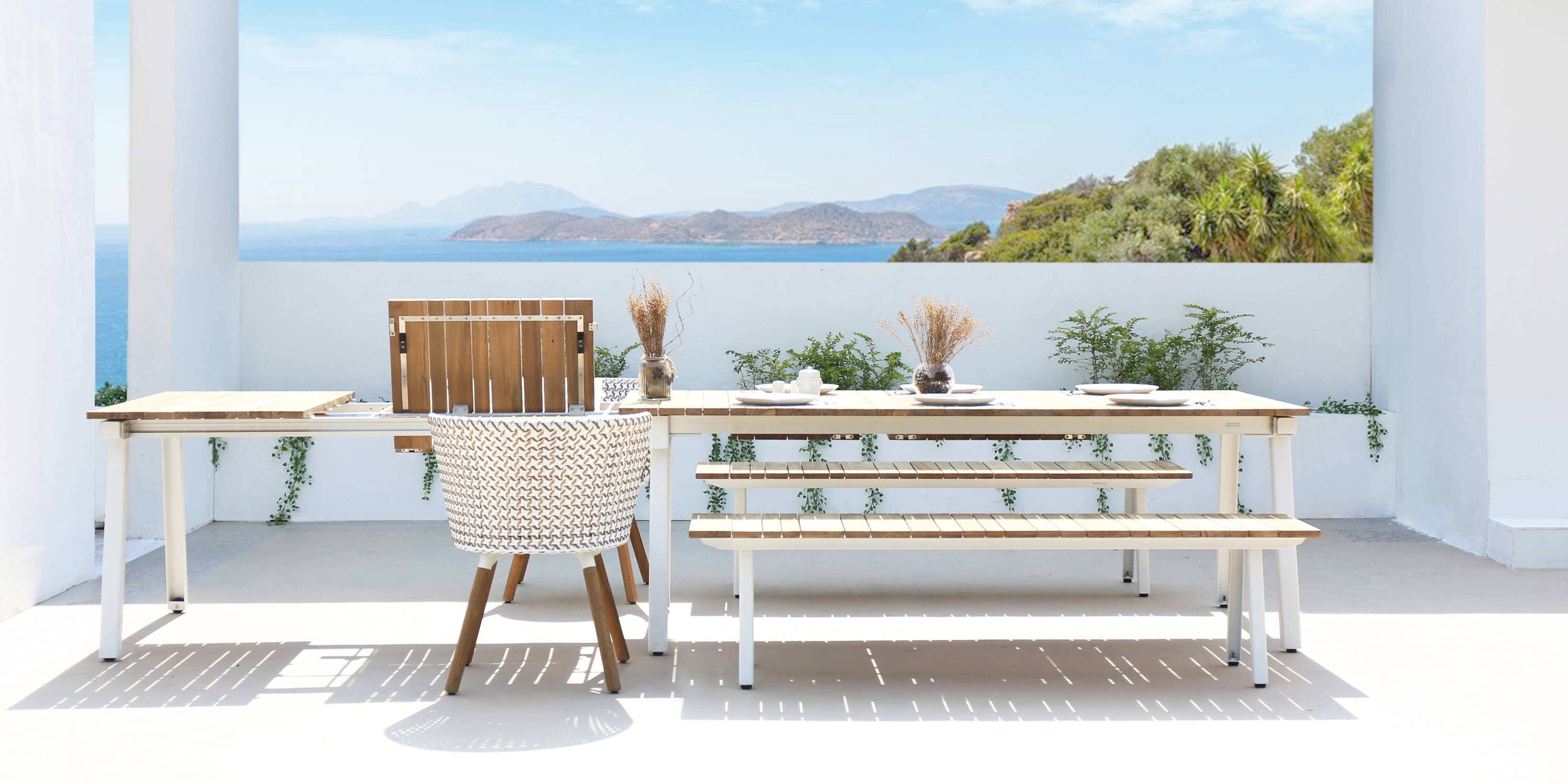 Size matters, or does it? Indeed, it does when it comes to extendable dining tables.
MAMAGREEN's expandable table collection just got extended with the longest table to date: the MAXXIMUS.
Designed to be the perfect table for entertaining family and friends; MAXXIMUS comes in two different sizes. Our largest table extends in 3 stages up to an amazing 166" (425 cm) while the other table is slightly shorter, extending in 2 stages up to 135" (345 cm).
Designed to last in any outdoor environment, Mamagreen furniture is manufactured using a majority recycled or recyclable materials.
More than 90% of the teak is carefully sourced from abandoned buildings, with the remainder coming from strictly managed plantations.
Selecting Mamagreen is making a conscious choice for style combined with durability.
Enquire about our Maxximus Collection
Maxximus products are highly customisable - if you have any questions regarding customisation don't hesitate to ask.