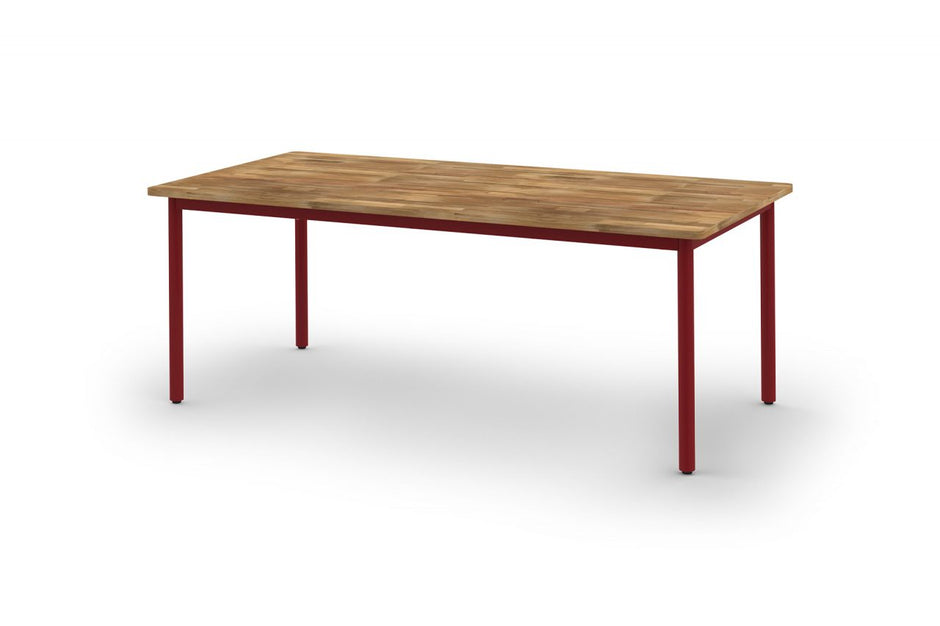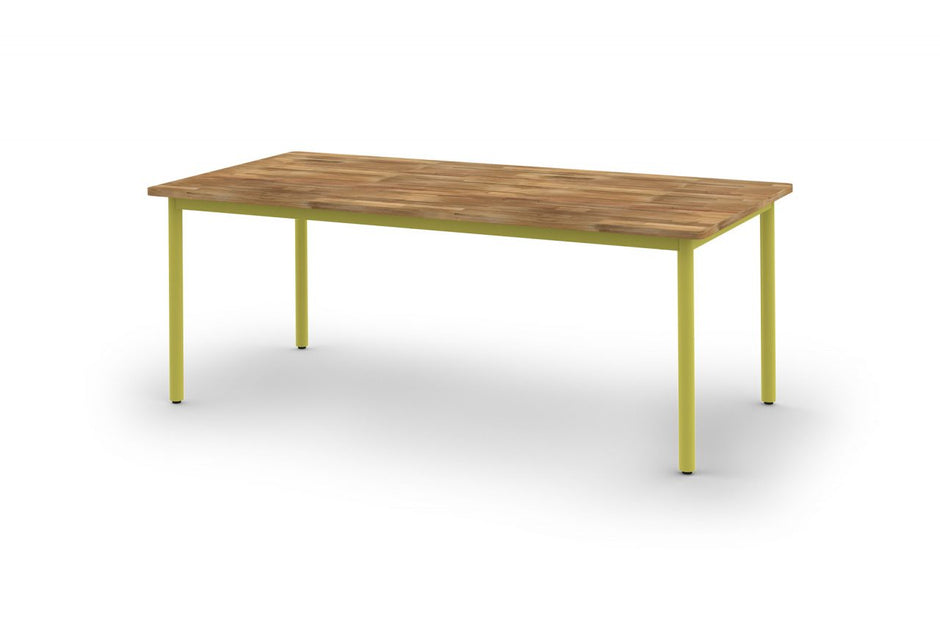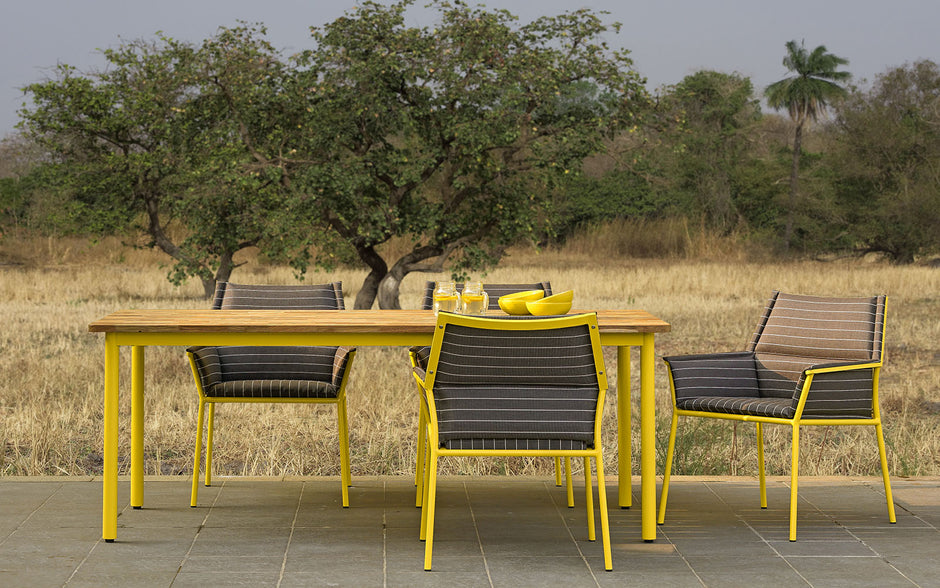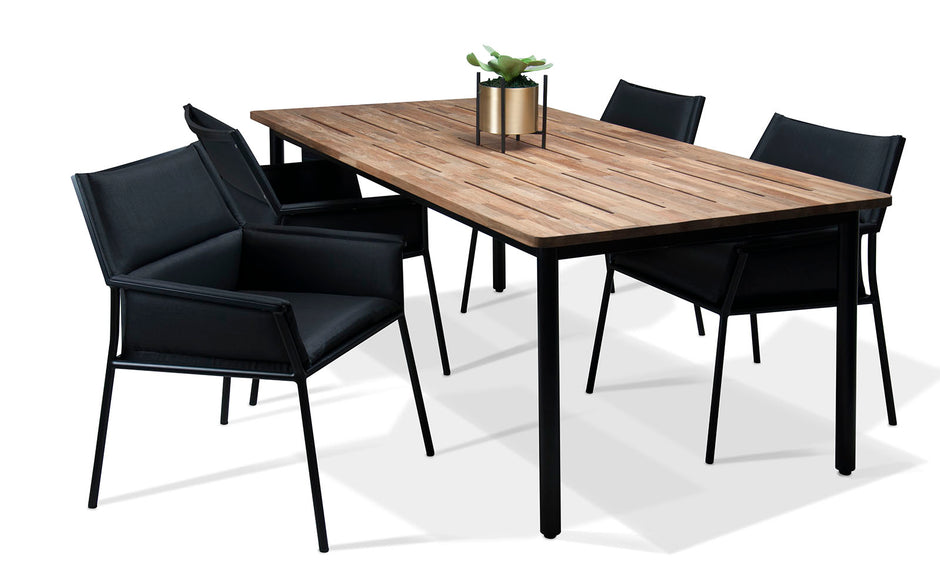 Made to stand the test of time and changing trends.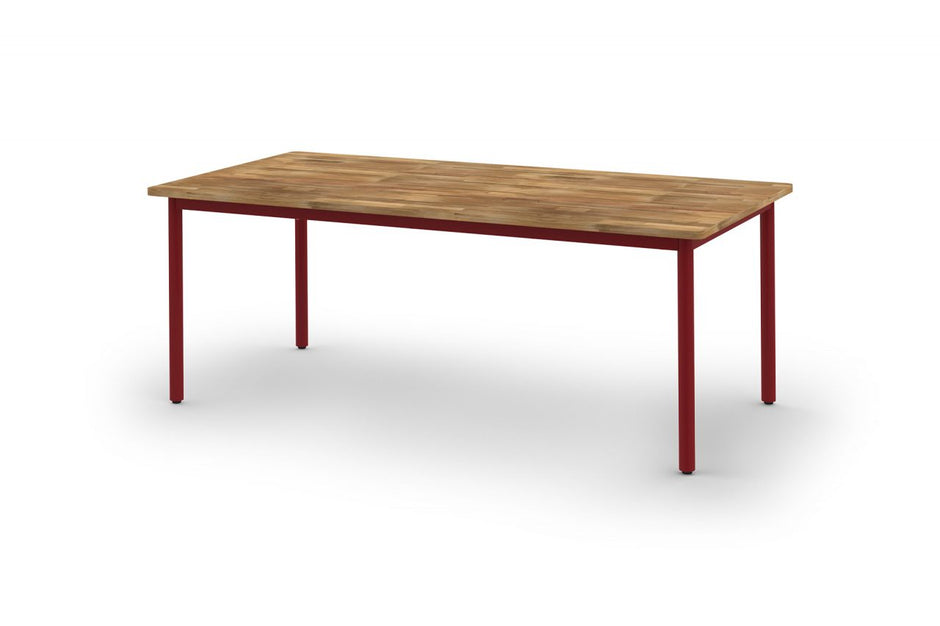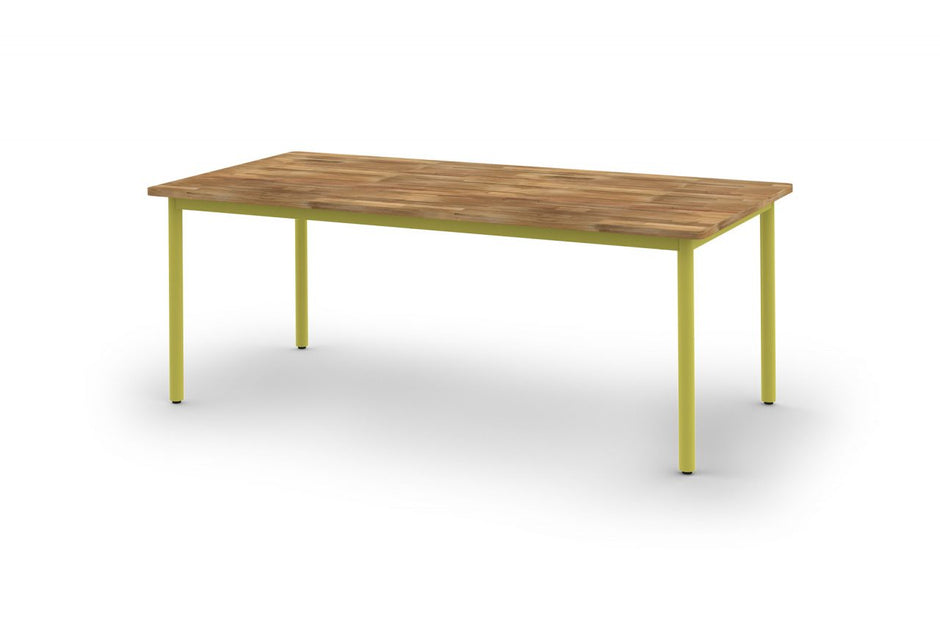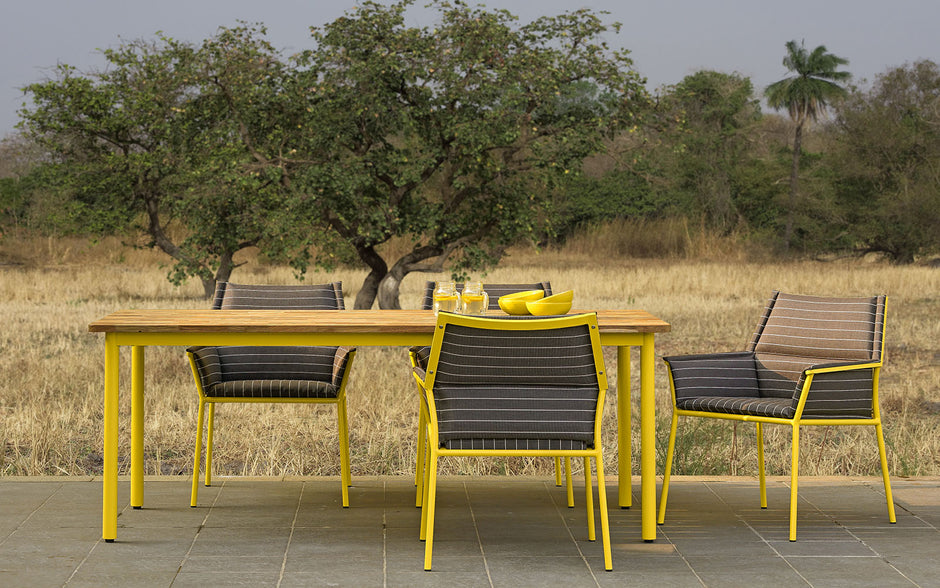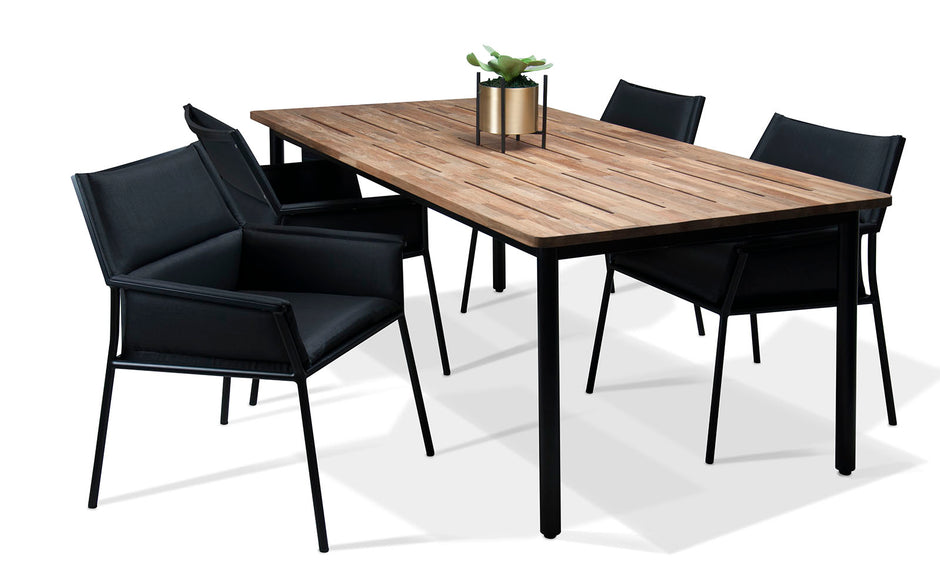 ANDY Dining Table 203X102X76H cm
POPULAR COMBINATIONS:
Enquire about the ANDY Dining Table 203X102X76H cm:
Description
Designed by Vincent Cantaert and Barbara Widiningtias The Mamagreen ANDY Dining Table 203X102X76H Cm is part of the ANDY collection, and features lightweight powder coated aluminium frame and the top is constructed from certified Recycled Teak in a laminated pattern from the off cuts of other Mamagreen pieces. with a clearance height of 69cm will fit most Mamagreen Chairs  Custom sizes available upon request. Assembly Required. see options in details.
Downloads
This product goes well with