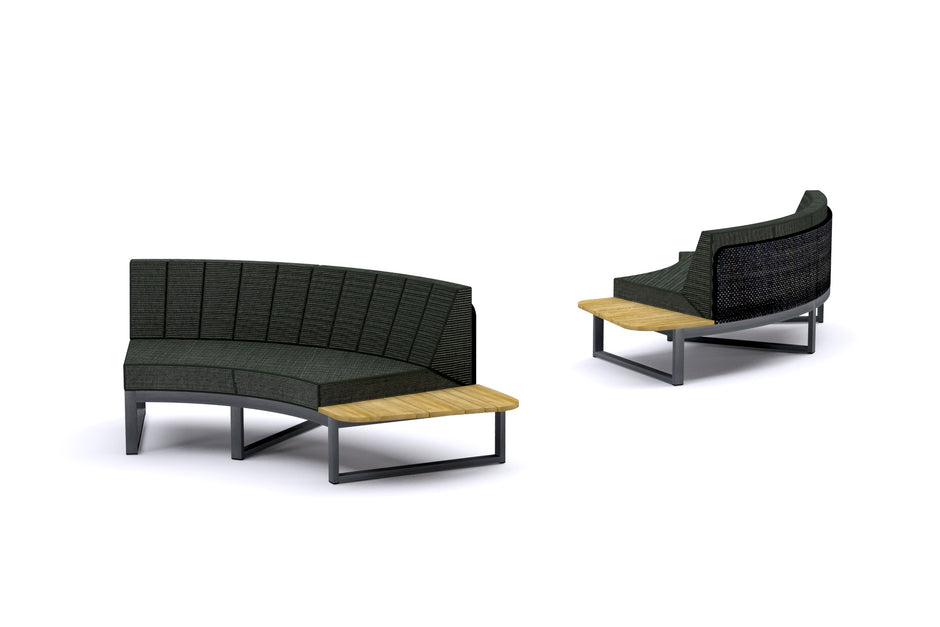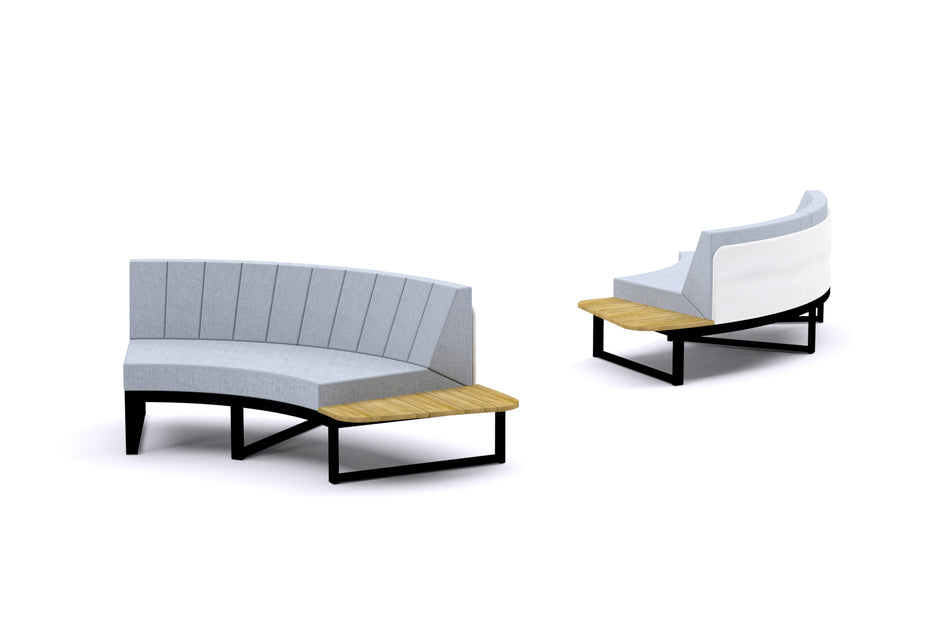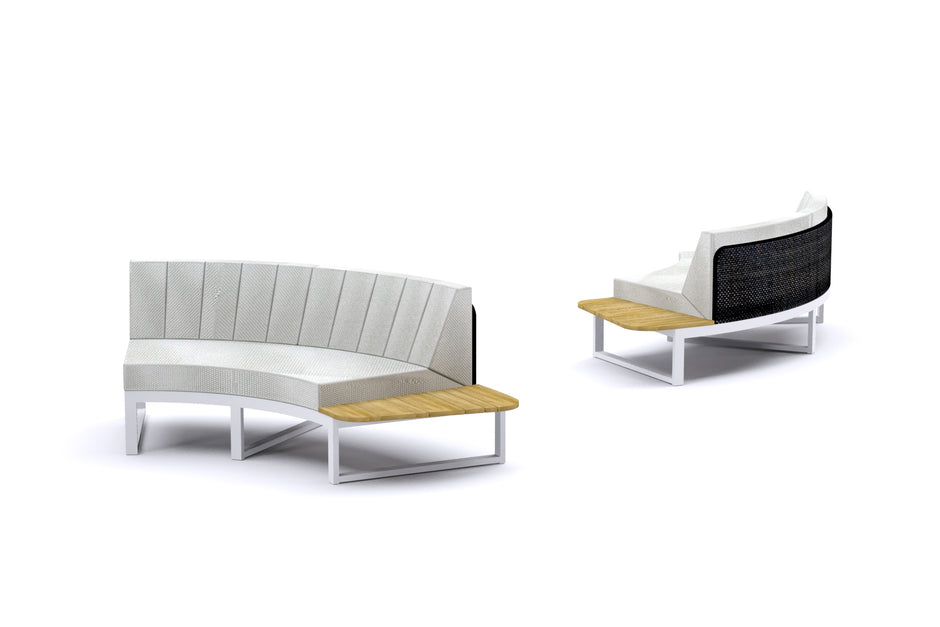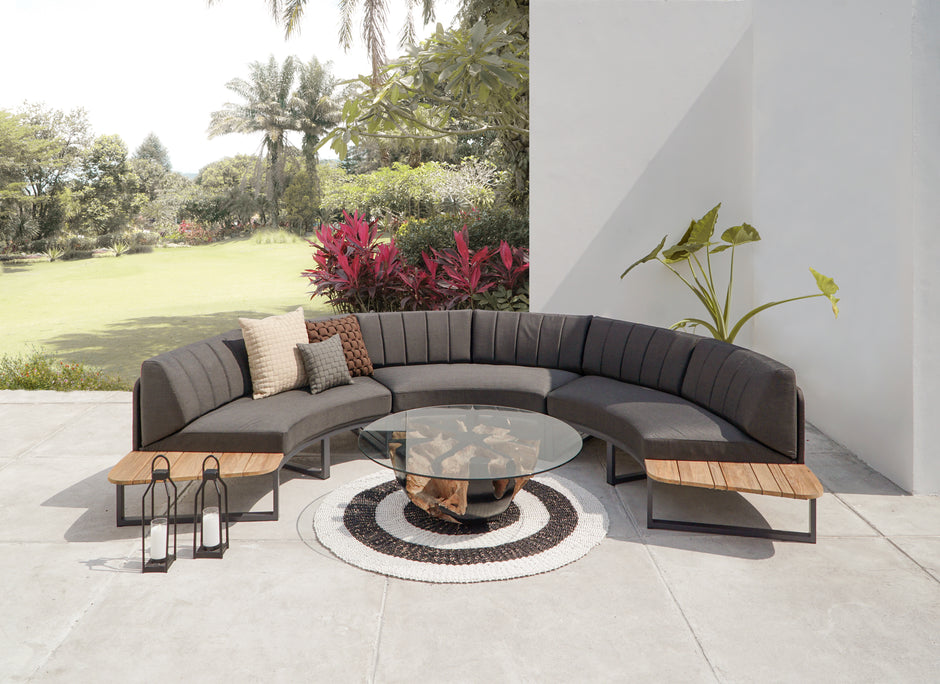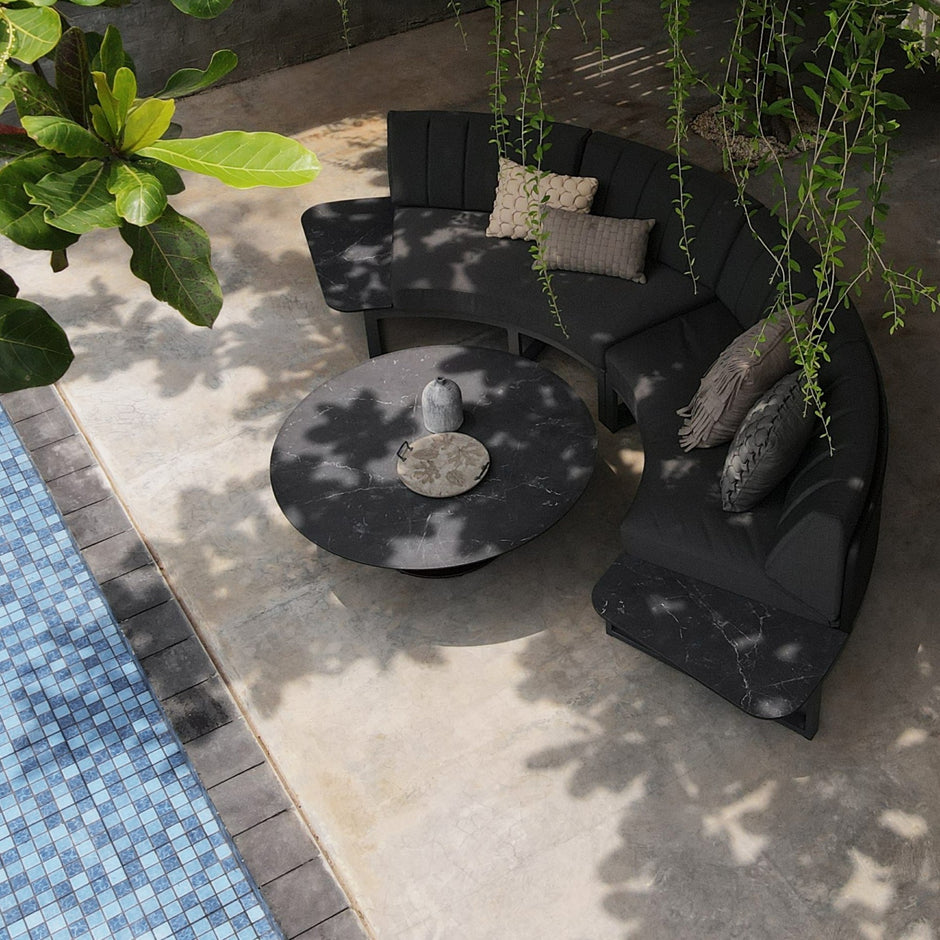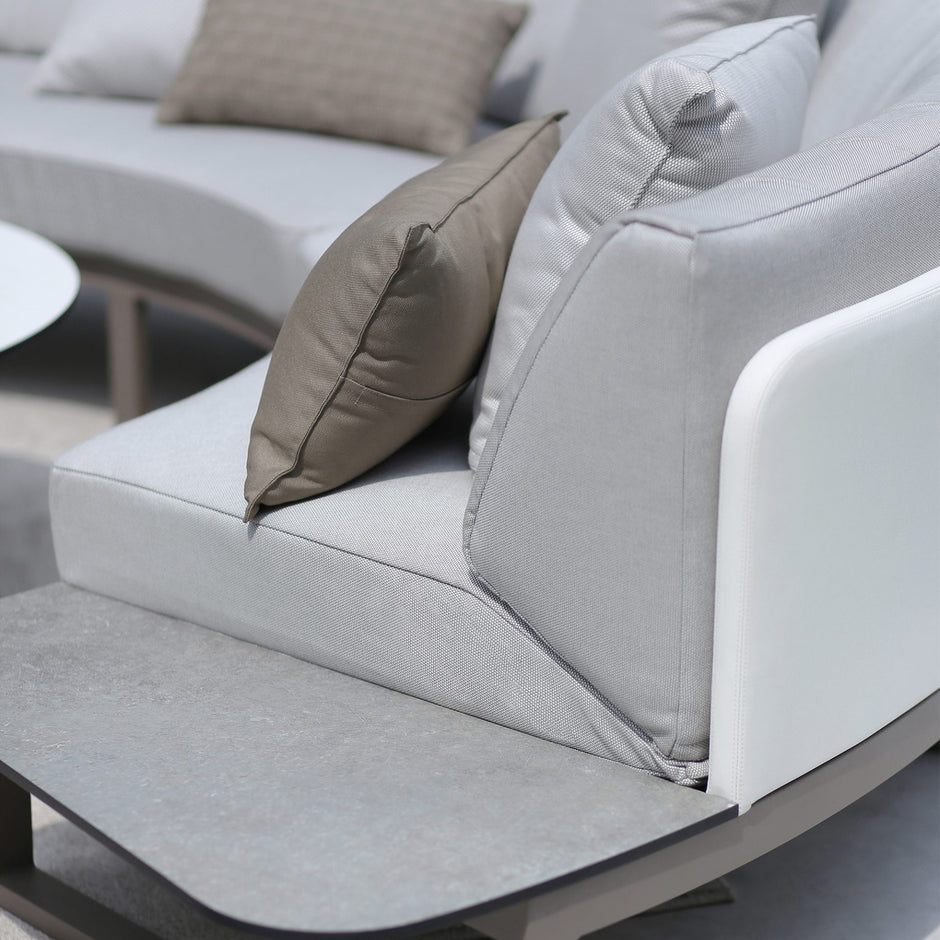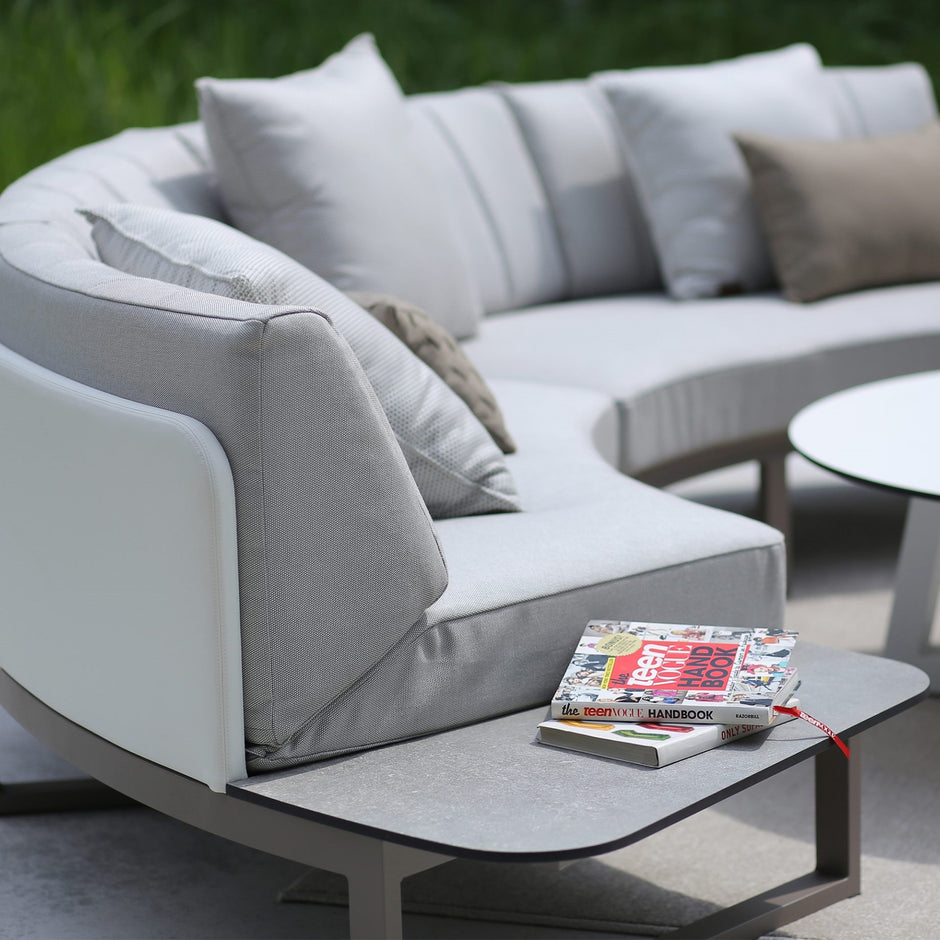 BABBO Left Hand Sectional Teak
POPULAR COMBINATIONS:
Enquire about the BABBO Left Hand Sectional Teak:
Description
Designed by Vincent Cantaert and Barbara Widiningtias The Mamagreen BABBO Left Hand Sectional is part of the BABBO collection, it features a lightweight powder coated aluminium frame which the back is upholstered in Serge Ferraris trademarked Stamskin ( Outdoor Leather ) with a slatted shelf out of certified Recycled Brushed Teak the cushions are available in Sunbrella water resistant textiles and ( QDF ) Urecels quick dry foam. It can be used as a lounge of can be clipped together to other BABBO modules to create the ideal configuration also available in Big and Bigger sizes. . No Assembly Required. 
Downloads
This product goes well with